5 Tips To Fight That Winter Cold
Everyone around me is sick and Lysol wipes have now become my new accessory.
With every sneeze or cough I find myself thinking it's only a matter of time before I get sick too. I love this time of year but I hate the cold that tends to come with the cold. Plus who has the time to get sick I mean it's such an inconvenience.
This is why I'm sharing my tips on how to fight the winter cold when you feel it coming on.
COUGH? OR SORE THROAT?
My mom got my sister and I started on this and it's now known in our family as the, "remedy." She found the recipe on Pinterest when she couldn't get rid of her cough, gave it a shot and it worked! Now I use the remedy when I get a sore throat or a hint of a cough and it's taken care of after a few days. Plus it tastes sweet and gives you a warm feeling in your chest after you take it. Check out the recipe below!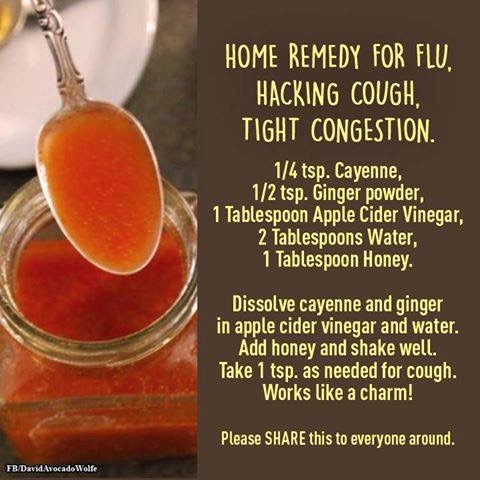 STARTING TO GET CONGESTED?
I'm a big fan of the neti pot. Growing up I use to suffer from sinus infections and allergies a lot. I had sinus headaches and my face always hurt from sinus pressure. So now when I start feeling my cheekbones getting tender or I'm getting stuffy the neti pot is the first thing I go to. And normally using it once or twice a day for a few days takes care of the tenderness and congestion. It may be a weird thing to think about but the way I look at it is, I do something that seems weird and I feel better or I suffer. Seems like a clear choice to me!
STOPPING IT BEFORE IT GETS WORSE
Airborne, Emergen C, Zicam are all things I've tried and love especially when everyone is starting to get sick around me. I gravitate to Airborne or Emergen C when my lovely coworkers want to share their germs and Zicam when I think I'm about to get sick. A good eight out of ten times doing this cuts down my chances of getting sick or cuts down the time I am sick. P.S. I like to drink my Airborne and Emergen C in hot water like tea, it tastes better.
CUTTING DOWN THE AMOUNT OF TIME YOU'RE SICK
I don't know what it is but I'm a true believer in sweating it out. Not in the form of workouts but in what you eat and drink. Ginger is a key ingredient for me when I know I'm sick but I want to cut down just how long I'm sick for. I make homemade ginger tea and drink the entire pot. I'm also a big fan of spicy soups!
VICKS ON THE BOTTOM OF YOUR FEET
Now when my mom told me to do this I straight up thought she was nuts. I mean, "what the hell will Vick's Vapor Rub on the bottom of my feet do to make me feel better?" Well I don't know how but no lie I slept really well and started to feel better the very next day. It was insane!! I can't explain how it works but trust that it does!
Those are my tips to fighting off the winter cold. Let me know if you have any!