My Top 5 Holiday Movies
It would be an understatement to say that I love the holidays. True as I get older things get a tad more hectic but still it's my favorite!
Every time Christmas come around I always get the biggest kick out of seeing the different ways people start preparing themselves for that holiday spirit. I have one friend who breaks out the Christmas decorations the day after Thanksgiving. Some members of my family are notorious for getting a chunk of their holiday shopping done within the first week of December if not earlier. For me I like to get a head start on the holiday music but I also love my holiday movies.
First and fore most I must warn you I'm a little bit...okay a lot of bit into holiday romantic movies so hold your judgement. Some of them may not be classics but they warm my heart and that's why I love them.
Hallmark Channel
So the first one on my list isn't so much of a movie but more of an entire channel. Go big or go home people. Yup it's the Hallmark Channel's Count Down To Christmas. I know it's so cheesy but it's a true guilty pleasure of mine. Plus it's a tradition that right after Thanksgiving my mom and I start watching to get us into the holiday spirit. The stories may be incredibly predictable but that's what I love about it. Plus the movies aren't bad and there is always a happy ending that makes you go, "awwww."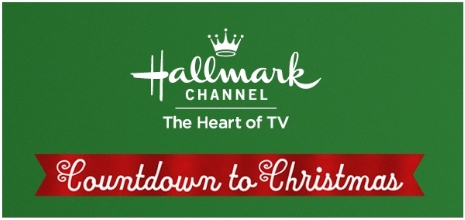 The Holiday
Now this movie is very predictable as far as the ending goes but honestly what holiday movie isn't? I love this one because it mixes the perfect amount of corny romance with drama from past relationships, and all these little bits of reality. The story line is pretty unique as far as holiday movies go and that is why it is on my list!
Love Actually
What kind of person would I be if this movie was not on my list? I believe this one movie trumps all other romantic movies during the holidays. Ugh the story of how different love is in every situation and how we all need it and feel it even more during this special time of year is just...ughhh. Sure there are plenty of unanswered questions about this movie like if a certain couple end up getting a divorce or not or if a certain someone really ends up by herself? I'm trying not to ruin it for those that have yet to see it. But I honestly admire all the different stories this movie tells and it's showcasing of the reality that is love.
The Grinch
Such a classic! I'm not talking the one with Jim Carrey although that was pretty good. I'm talking about the cartoon version. There is just something about the cartoon version that seems to hit home for me. It could be that the Jim Carrey version of the Grinch is light weight kinda scary but I like to say that sometimes the first time around is the best.
Rudolph The Red Nosed Reindeer
This has my childhood written all over it. I remember as a kid wearing my pajamas with the feet on the sitting on my parents rocking chair with my younger brother and watching this on TV. I was always fascinated by the characters being puppets. And I remember always wanting to help Rudolph because he was being bullied and geez don't even get me started on the snow monster. That thing use to scare the crap out of me!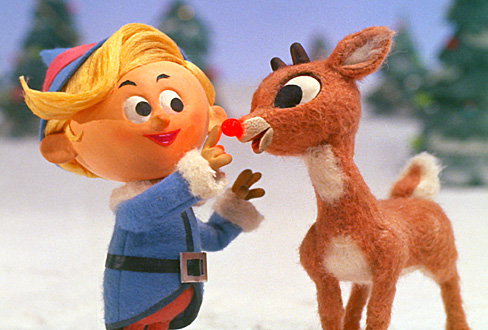 Now that I think about it there are probably a lot more I could add to this list of movies but then I'm afraid it would start to create a mind of it's own.Any who, these are just a few of my go to movies to get that holiday spirit going and my heart glowing.