The Beauty Vanity
As an everyday Asian American women, I'm so excited that So She Slays had the chance to collaborate with Founder and Editor In Chief, Alyson from The Beauty Vanity. One on the hottest beauty blogs out there for Asian American women, and honestly women in general. She is full of information from skin care, hair care, makeup, and seriously so much more but it would take me forever to list them all here.
Alyson was so sweet to speak with us about the motivation behind The Beauty Vanity as well as some of her favorite products.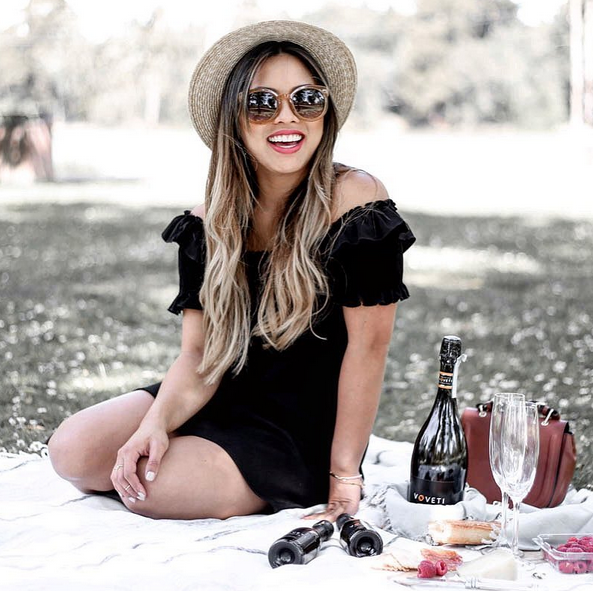 TELL US ABOUT THE BEAUTY VANITY.
The Beauty Vanity is a community celebrating the unique beauty of the everyday Asian American woman. It is a place where Asian American women can share and read about makeup, skincare, hair, health, and everything else beauty related.
SO WHAT'S YOUR DEFINITION OF BEAUTY AND HAS IT CHANGED?
Beauty to me encompasses a lot of things - it can be found through pretty makeup, good skin, a fit body, and also having a good heart, so I try to include all these topics on my blog. When I was younger, I used to wear a lot of makeup and you could not catch me not wearing makeup, even to the grocery store. But as I've gotten older, taking care of my skin is more of a priority for me. If my skin is acting up, I have the confidence now to not wear makeup (even out in public) for a few days if that means clear skin in the long run.
WHAT IS YOUR FAVORITE PRODUCT AT THE MOMENT?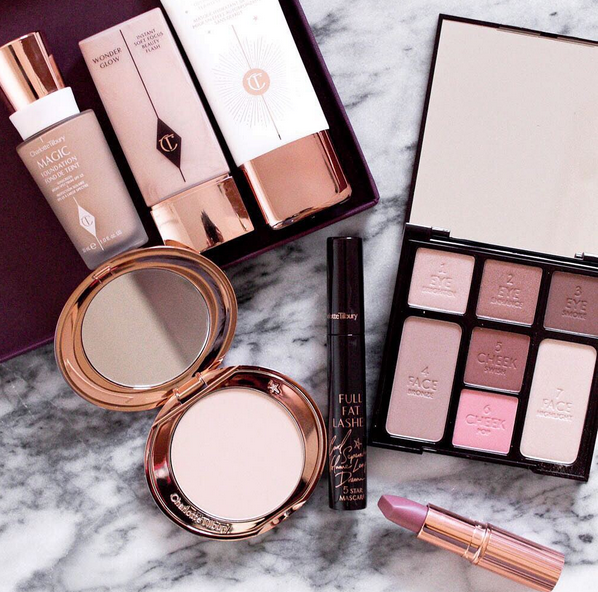 That's a tough question because I love all types of makeup! But anything from Charlotte Tilbury's line is a winner in my book, especially her foundations!
WHAT IS IT ABOUT MAKEUP THAT BRINGS OUT YOUR CREATIVITY?
I love that makeup has the ability to instantly spark self-confidence and I love being able to share the power of makeup through simple tips and tricks on my blog with so many women. If you're having a bad day or if you have something big at work coming up, swipe on some red lipstick or wear your favorite eye shadow and suddenly, you feel like you're on top of the world! It's also something to have fun with because at the end of the day, you can wipe it all off and start all over again.
WHAT PRODUCTS DO YOU CARRY IN YOUR BAG AT ALL TIMES?
I can't live without a lip balm, MAC Studio Fix Powder for touching up, and some sort of lipstick or lip gloss.
IS THERE A MAKEUP TREND YOU WISHED YOU HADN'T PARTICIPATED IN?
In the 90s, I was really into white eyeliner and also nude lips lined with a dark lip liner - does anybody remember that? I have middle school pictures of my makeup and it's so embarrassing, ha!
WHAT IS YOUR ONE GOAL IN LIFE?
Besides someday being a good mom and wife, I hope that The Beauty Vanity will become the beauty destination for everyday Asian American women.
DESCRIBE HOW YOU SLAY IN ONE SENTENCE.
After realizing that beauty was what I wanted to do, I wanted to absorb everything and anything beauty related. I didn't know exactly what I wanted to do in the beauty industry, but I was eager to learn. I found out later that content marketing was what I loved to do and now, I try to read as many case studies, articles, books, and listen to podcasts related to that. It may sound boring to the next person, but it excites me! Whether it's fitness or finance, immerse yourself in what excites you and it will keep you hustling, I promise.