Prada-G
"You never realize how an outfit can just change someone's mood."
I had the pleasure of speaking to the original Prada-G, aka Germanee Gerald, about fashion and what it means to be a stylist in the tech capital of the world. With her "tell it like it is" personality and spunky sense of humor Prada-G is opening the doors to personal style, both in person and virtually as well as taking on fashion education. Her Sipin' N Style parties, which involves clothes, your girls, learning about what looks good on you, and a couple bottles of wine, she is all about making fashion a little less daunting.
You've styled several different people. What are the things you look at when you first meet a client?
There are several different things I look at when I first get a client because no one client is the same. You have to take into account personality and budget, no one client is the same with budget. I have a client that would spend $150 on jeans but never spend $150 on a swimsuit, or I have clients that every time I see them they spend $1,000. As for personality I'll get Pinterest boards of what my clients say they like. So when I bring them those items they had on their board they end up hating them. So you have to be able to feed through the noise and ask more questions like, what is your lifestyle like, what are you wearing during the week? Then you can tell what they really like out of their Pinterest board and what they will actually wear.
What do you think is the hardest part about fashion for people to grasp?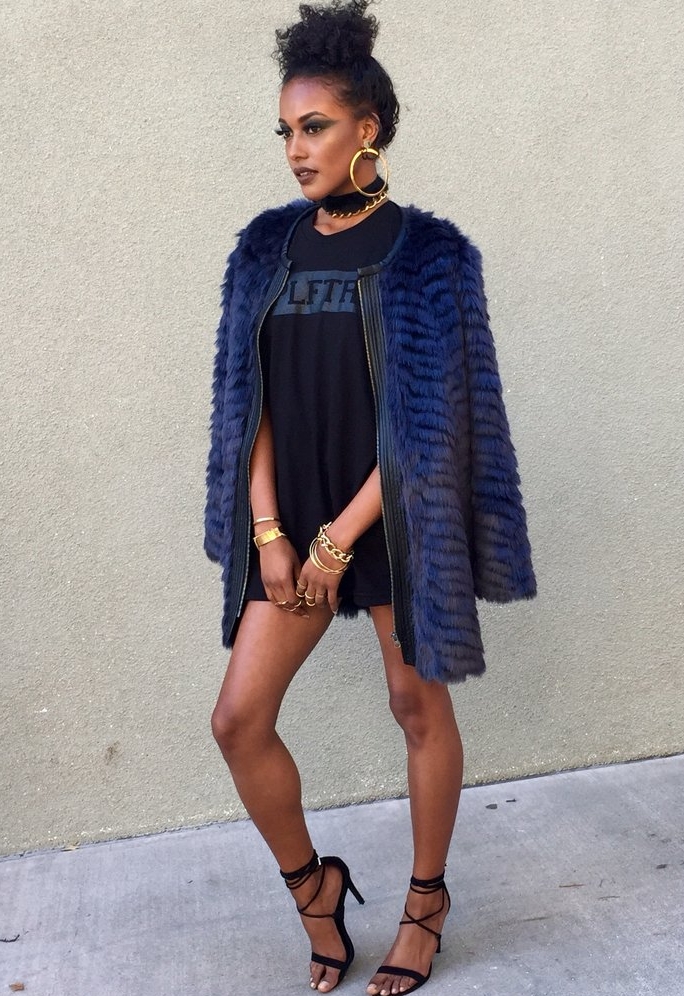 What I've found with a lot of my clients is that it's not so much of the selection process because they choose cute clothes. It's just they always get stuck on having to put two and two together. Or trying to figure out how this one great piece that I wore with this one cute skirt feeds into the rest of my closet. What I would recommend doing is really getting to know yourself and what you feel comfortable wearing. My one big thing for this too would be to invest in key pieces. So like a great pair of jeans or a really good jacket. Knowing yourself and being real with yourself is also very key in personal style. I have to be real with myself all the time. I bought this really cute blazer and I'm like oh my god it's so cute it has fur on the trim. Then it sat in my closet for a month so I had to ask myself okay it's cute but are you going to wear it? I ended up returning it. To help with putting pieces together I would look to blogs, fashion magazines, like InStyle or People Style, or even to certain celebrities that you like to see how they put certain pieces together.
As a stylist what is the most rewarding part of what you do?
I love being able to put a smile on people's faces and make them feel confident about what they are wearing. You never realize how much an outfit can change your mood. Like I could put on an outfit and be having a really bad day but if someone came up to me and was like oh my god you look so nice you instantly get happy. I would really have to say I love the confidence piece like that's the biggest win for me. And the second thing would be being able to do what I love.
You're based in San Francisco and we aren't known that well for fashion. How is fashion here different from fashion everywhere else? Or is it different at all?
Oh my god yes it's so different it's so casual I hate it sometimes. (laughing) It's very laid back and hippy-esk but I love that it has it's own little flare and culture. It's very denim based...I'm like obsessed with it but I hate it all at the same time. Because I'm from the south and so growing up it was like dresses and heels all day long. I think my first day I worked at Gap corporate my mom was like you should wear a black dress and your heels and I was like I don't really know. I don't think that's appropriate. And I got to work all dressed up in my black looking really nice and then I saw what everyone else was wearing and I was like oh it's not that kinda party huh...yeah I knew it. But I think it's cool because people don't put a lot of pressure on what they wear but they work hard. I wished they cared a little bit more though.
So I know when people think of stylists they think oh wow you get to go shopping all day and that's it. What do you think is the biggest misconception about being a stylist?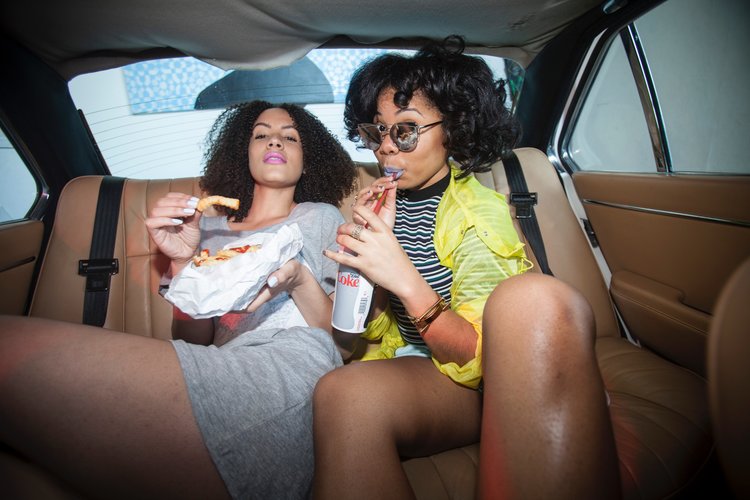 The biggest misconception is that people think it's easy! But it's not easy there is a lot of thought that goes into styling someone. It's like being someone's psychologist of style, there's a lot that goes into it and it's multifaceted. It's not just picking cute clothes because I can pick all the cute clothes I want but if my client doesn't like them or it doesn't fit their personality then I've failed as a stylist. That's where I think people get tripped up, they think it's easy when really there are different levels to it.
Fashion week is only a few weeks away is there anything you are looking forward to?
Um you know, of course yes the fashion shows are where it's at and where you get to see the next big thing from each designer. How creative they are, the different concepts, to see the fruits of their labor and I love that part. But the most interesting part for me is the people who are there. And like how dope their outfits are and how creative they are. So many people in the fashion industry are so different that you can find inspiration from just people on the street. It only helps evolve fashion in it's own. I often get questions about who makes the trend and I always say well people make the trend and it trickles down. It sparks some designers interest and they decide to build their show off of it. Like Kanye West he probably saw some homeless guy and was like oh my god!
To find out more about the infamous Prada-G and the different styling she offers check her out at thepradag.com. Keep up with her styling tips, what you should have in your closet, and who she is working with next by following her on Instagram and Facebook.