Lazy Girl Glam
Inspiring? Yes. Powerful? Of course. Boss? For damn sure!
We had the chance to speak with lifestyle blogger, Thu Do, from Lazy Girl Glam. Killing it lately in the blog-a-sphere this whole thing started out of a need to be glamorous but not having very much time to do it.
Can we say been there, done that, and still doing it?!
This powerhouse of a woman is not only full of tips when it comes to beauty, fashion, and travel she is insightful and will totally be that friend to push you to live your life fully.
WHAT IS LAZY GIRL GLAM?
Lazy Girl Glam is just a really fun space I've created for myself and for my fellow readers. It's basically a place to go for inspiration. So if you want to learn some really cool travel tips or music festival tips it's there. It's basically for the girl on the go, who wants to be put together but doesn't have a lot of time to fuss over it.
YOU ALWAYS LOOK GREAT! WHERE DO YOU GET YOUR INSPIRATION FROM?
I love girls who are kind of like tomboys like Emily Oberg. I like her fashion because it's very chill but still put together. Then I love Annie Songs, she can make anything look so luxurious. I just watched her video on how to style a flip dress eight different ways, it was great. I love a little sporty and a little chic.
YOU GET TO TRAVEL A LOT. WHAT HAS SEEING THE WORLD TAUGHT YOU ABOUT YOURSELF?
I feel like every time I get to travel it puts everything I want into perspective. When I'm in LA and I'm grinding to chase my goals I kind of forget what's important to me. And when I travel I find I get back to my relationships with my friends, my family, and with people you care the most about. To me, someone's time is the most valuable and when you're so focused on chasing a goal you forget about that. So traveling has a way to help remind me why I'm doing what I'm doing and what's important.
WE HEARD YOU'RE A HIP HOP AND R&B LOVER. WHAT ARE YOU LISTENING TO NOW?
I'm listening to Kendrick Lamar right now, I love his album. I just love listening to something start to finish. Jhene Aiko is really good. I've been listening to some Trey Songz and a lot of Drake. Like always a lot of Drake.
WHAT IS A QUOTE YOU LIVE BY?
I really love this one by Oprah, "Lucky is opportunity meeting preparation."
That speaks to me because if I'm working on a goal and I'm always preparing it only takes one shot for it to work. And a lot of people, I feel, don't prepare themselves and they say they want something. You've got to keep pushing yourself, continue to train, and be the best and once that door open for you then you can run through it. That's when the magic happens.
WHO IS YOUR IDOL AND WHY?
It would be Oprah. I feel like she just has a great message and how the universe is always speaking to you on your purpose but that it's up to you to be the one to listen. Like you're always getting clues on what you should be doing or what path you should be on. That we all have it within us but it's up to us to be fearless and go for it.
WHAT ADVICE WOULD YOU GIVE YOUR YOUNGER SELF?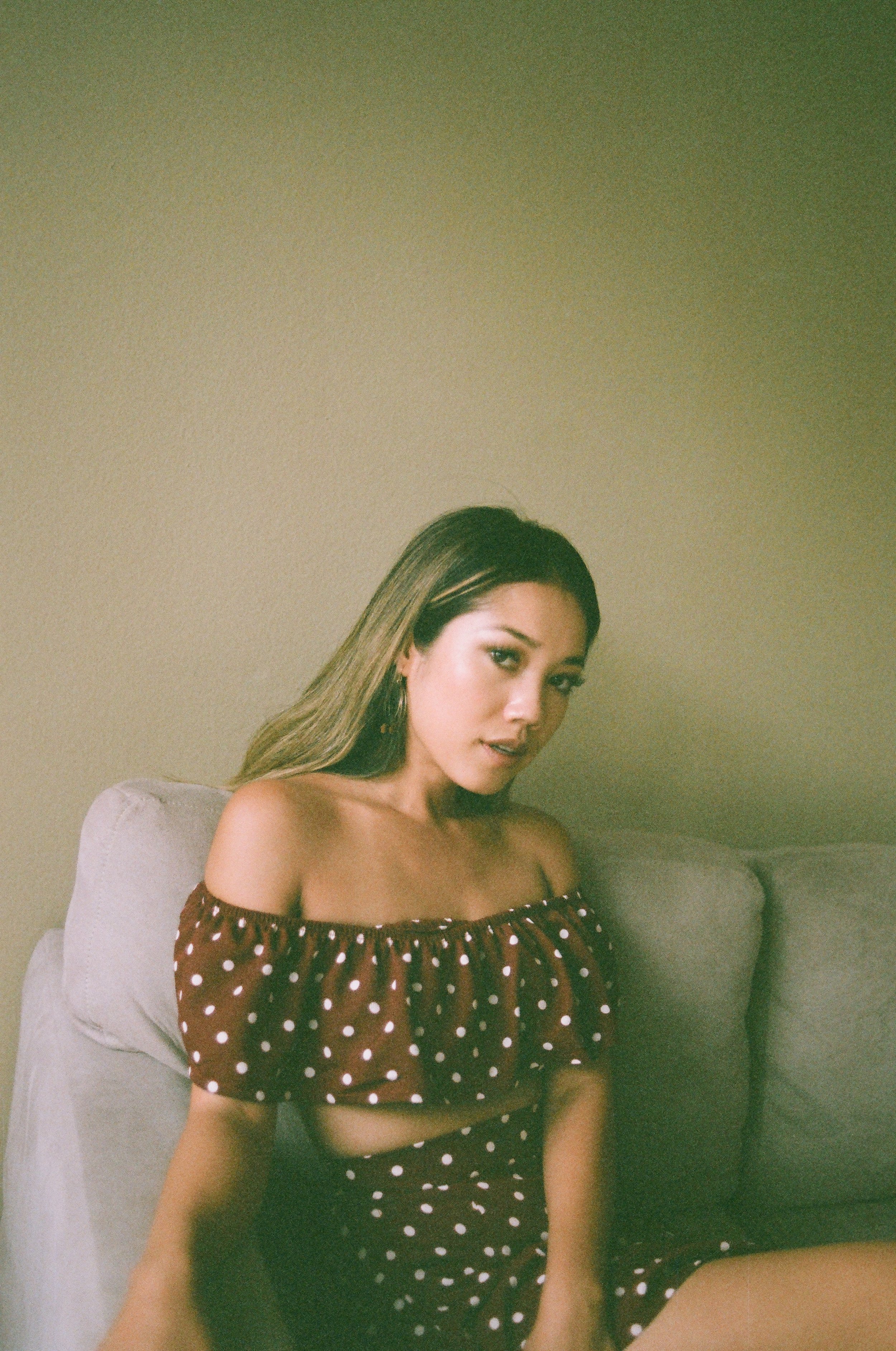 To be patient and chill the fuck out. (laughing)
I feel like when I was younger I was so intense. I would say by 23, I want this and by 25, I want this, and I didn't really enjoy the ride. I would think, "oh it's been two years in Los Angles and I haven't gotten to this job I wanted." And now being 27, I'm just enjoying all the bumps in the road. Every time someone says, "no" to me or a door is being closed I sit down and think, "okay, so this didn't work out why?" Then I just switch gears and move forward.
DESCRIBE YOUR SLAY IN ONE SENTENCE.
I will always roll the dice on myself.
I will always, when the opportunity comes, roll the damn dice on myself and go for it.
To learn more about Thu Do and all her Lazy Girl Glam tricks check out her blog and follow her on Instagram!